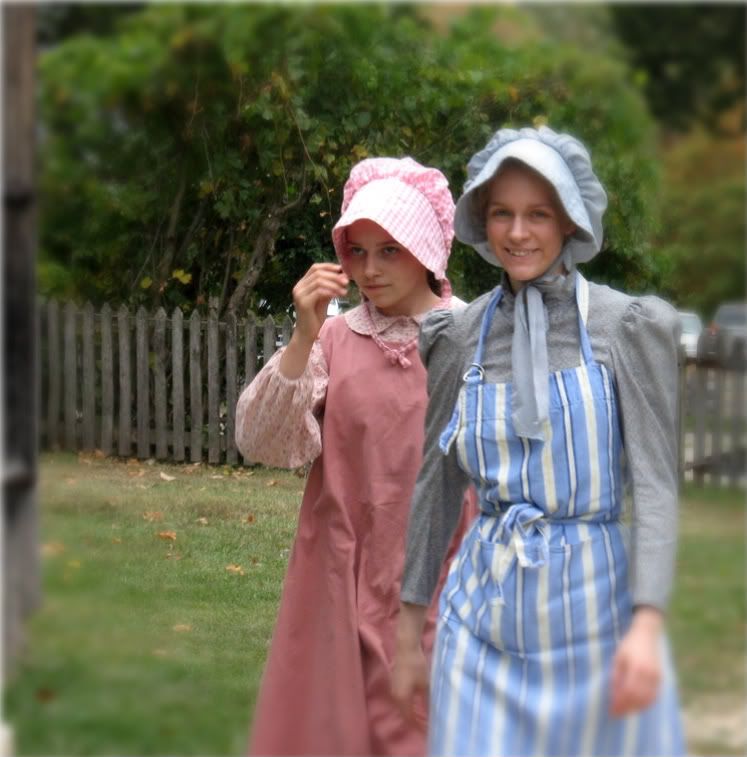 We are so blessed to have a living history farm circa 1830 very near to us. This weekend they hosted a Country Fair complete with a box lunch auction, pie contest, and lots of other fun things.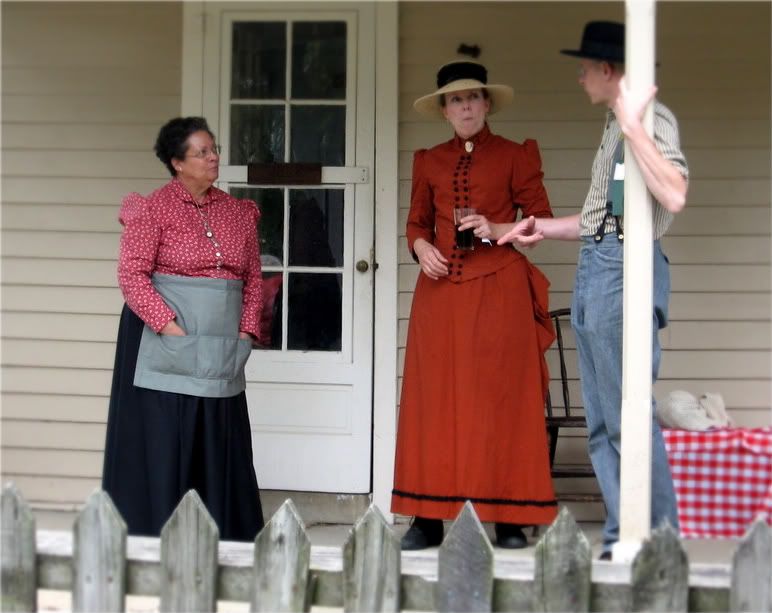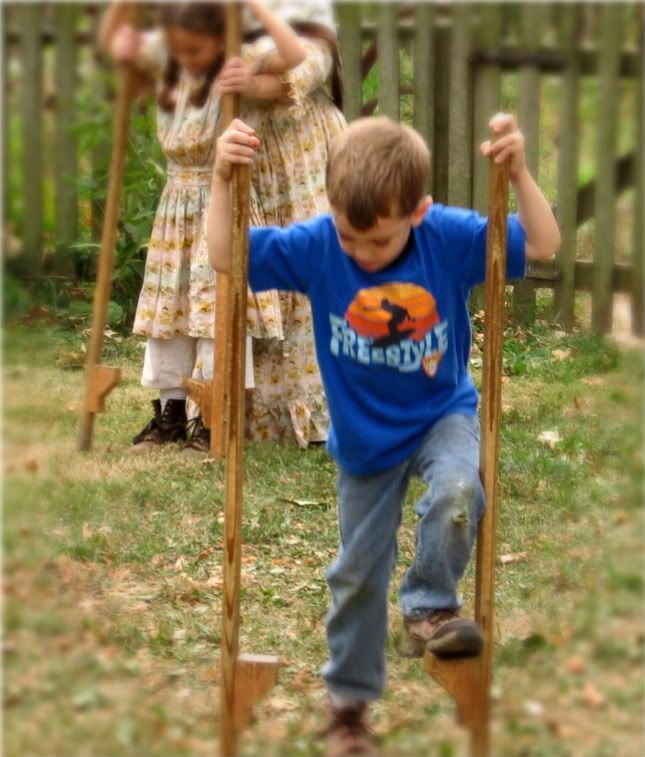 Trying out the stilts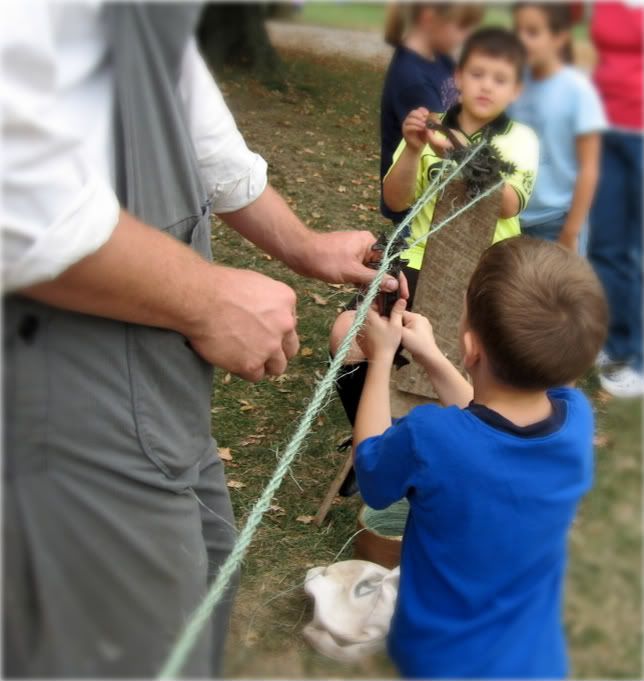 Learning how to make rope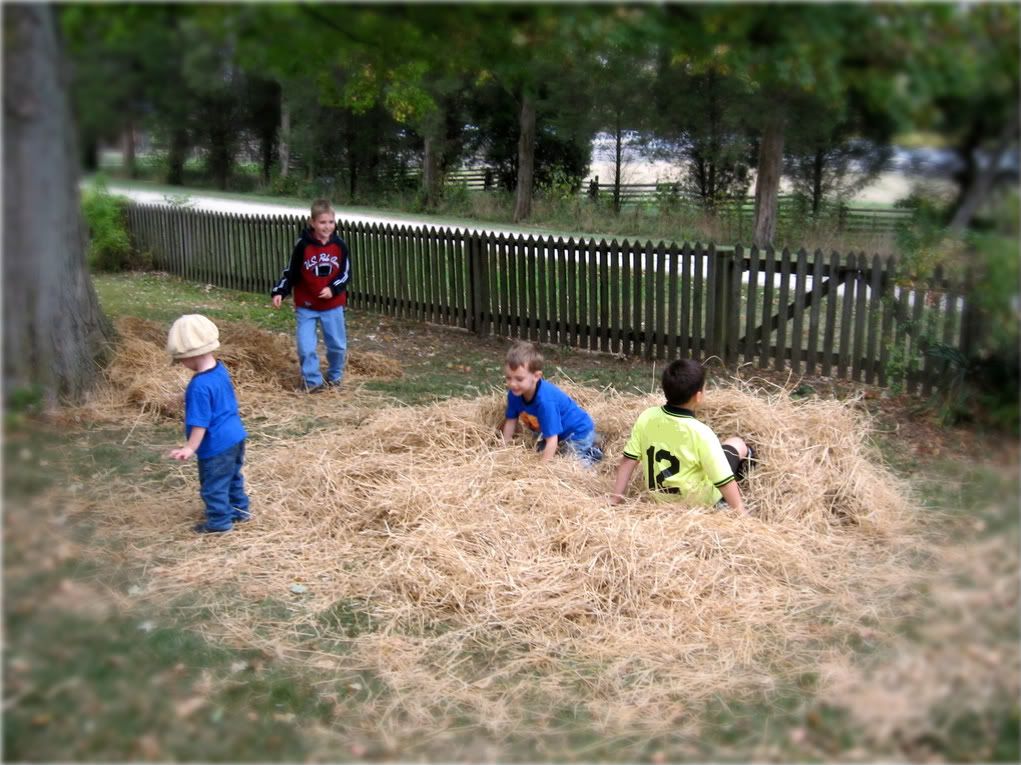 What little boy doesn't love jumping in a pile of hay?